SECOND SUNDAY OF ADVENTIDE OF YEAR A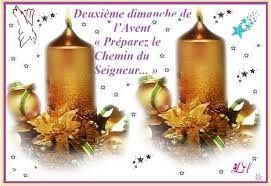 SECOND SUNDAY OF ADVENTIDE OF YEAR A
TEXTS: Isa 11, 1-10 / Ps 71 (72), 1-2. 7-8. 12-13. 17 / Rom 15, 4-9 / Mt 3, 1-12
PREACHER: Rev. Fr. Martin KOTCHOFFA, SVD
THEME: Repent!
Beloved, the prophet Isaiah announces to us a new era which with the advent of the "Emmanuel". This time will see the demolition of the barriers that exist between men and that prevent them from living together in perfect harmony with creation. During this era of grace Isaiah tells us that "the wolf shall live with the lamb, the leopard shall lie down with the kid, the calf and the lion and the fatling together, and a little child shall lead them" (Is 11, 6). Here we see the reconciliation of the whole creation with itself. Certainly, because it has managed to recognize that it comes from the one and same creator. So, in order to not remain on the sidelines of this new era, John the Baptist strongly exhorts us in these terms: "Repent, for the kingdom of heaven has come near" (Mt 3, 2). This conversion that must come from within ourselves is an invitation to reconcile with ourselves, with others, and with the whole of creation. And the prayer of saint Paul in this regard needs to become our own prayer. He says "may the God of steadfastness and encouragement grant you to live in harmony with one another" (Rom 15, 5)
Beloved, let us destroy the walls of separation that we had erected in our hearts and which poison our community life, associative life, parochial and family life. Let us not stay on the sidelines of this booming era. Let us abandon our sinful ways. Even today, it is still possible for us to voluntarily take this step of conversion because tomorrow would certainly be too late. We are thus likely to find ourselves forever away from the author of life. This is what prompted John the Baptist to warn us: "every tree therefore that does not bear good fruit is cut down and thrown into the fire" (Mt 3: 10)
Beloved, if today you hear the voice of the Lord inviting you to repent, harden your not heart. Amen
FRENCH VERSION
THEME: Convertissez-vous!
Bien-aimé(e)s, le prophète Isaïe nous annonce un temps nouveau qui pointe à l'horizon avec l'avènement de l'Emmanuel. Ce temps-là verra la démolition des barrières qui existent entre les hommes et qui les empêchent de vivre ensemble en parfaite harmonie avec la création. Durant cette ère de grâce nous dit Isaïe « le loup habitera avec l'agneau, le léopard se couchera près du chevreau, le veau et le lionceau seront nourris ensemble, un petit garçon les conduira » (Is 11, 6). Nous voyons ici la réconciliation de la création toute entière avec elle-même. Certainement parce qu'elle est parvenue à reconnaître qu'elle provient d'un seul et même créateur. Pour ne donc pas rester en marge de cette ère nouvelle Jean-Baptiste nous exhorte vivement en ces termes : « convertissez-vous, car le royaume des Cieux est tout proche » (Mt, 3, 2). Cette conversion qui doit venir de l'intérieur de nous-même est une invitation à nous réconcilier avec nous-mêmes, avec les autres et avec la création toute entière. Et la prière de saint Paul à ce sujet doit devenir la nôtre. Il dit en effet : « que le Dieu de la persévérance et du réconfort vous donne d'être d'accord les uns avec les autres selon le Christ Jésus » (Rm 15, 5)
Bien-aimé(e)s, faisons tomber donc tomber les murs de la séparation que nous avions érigé dans nos cœurs et qui empoisonnent notre vie communautaire, associative, paroissiale et familiale. Ne restons pas en marge de cette ère qui s'annonce à grand pas. Abandonnons nos penchants et chemins mauvais. Aujourd'hui encore, il nous est possible de volontairement faire ce pas de la conversion car demain serait certainement trop tard. Nous risquons ainsi de nous retrouver éloignés pour toujours de l'auteur de la vie. C'est ce qui pousse Jean-Baptiste à nous faire cette mise en garde : « Tout arbre qui ne produit pas de bons fruits va être coupé et jeté au feu » (Mt 3, 10)
Bien-aimé(e), si aujourd'hui tu entends la voix du Seigneur t'invitant à la conversion n'endurcis pas ton cœur. Amen